Hide my IP


Lookip.net contains a staggering amount of information, just by linking together several data sources based on a common denominator: the IP address. All of this is readily available for anyone who takes the time to research the origin of an IP address as there are many purposes to do this. Surely you are now thinking 'I don't want this. How can I hide my IP?', right?

Yes, the downside of this all is that you, as a user of the internet, are not as anonymous as you might think. All the webservers in the world, e-mail servers, social media channels, everyone logs the data containing the IP addresses of their transactions, which is a good thing for all those meaning harm. However, we are also a strong believer in the right to privacy. You should be able to do things without 'big brother' watching you. It should be possible to protect this right to respect private life.


Browse anonymously
Luckily there is a solution to all this by using something called a VPN, or Virtual Private Network. A virtual private network extends a private network across a public network and enables users to send and receive data across shared or public networks as if their computing devices were directly connected to the private network. Applications running across a VPN may therefore benefit from the functionality, security, and management of the private network. It provides access to resources that may be inaccessible on the public network, and is typically used to remain anonymous on the internet. The contents of the transactions are protected when using end-to-end encryption.


Protect yourself
Using a VPN is very popular, but as with everything when it becomes popular, the number of suppliers and their offerings can be quite overwhelming for the average internet user. So to make things perfectly clear for our users, we did the research for you and selected the best supplier we could find: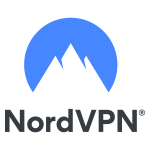 NordVPN
NordVPN is a VPN-connection supplier and the perfect partner for internet privacy, but also a great solution for bypassing geoblocking which is needed when you want to watch streaming content that normally isn't accessible from your region or country. Examples for this are Netflix, HBO, Amazon Prime, the BBC iPlayer and other streaming services.
Get NordVPN risk free with a 30 day money back guarantee.
You get 69% off and 3 months for free.
Best in the business
With NordVPN you definitely get what you pay for. Their customers reach high speeds due to the fact they have servers in almost every country in the world, unlike others. Their app is easy to use and they have stellar customer service with skilled employees. But the most important aspect for any VPN-supplier should be their level of security, which in this case is also top notch.
With that being said, NordVPN receives our solid recommendation for anyone looking for a reliable and
easy to use VPN solution
.
Creating your own VPN
When you are using a router or modem with the option to create a VPN, which most users have, you have the possibility to create your own Virtual Private Network. When you have this in place, you have the ability to connect to your home or office network through a secured connection, which in technical terms is called a tunnel. In that sense you are setting up communication from your external device to your own network, thus using your own connection and IP to go on the internet.

To make this work, you do need some technical know how on how to set this up. It is very easy to lock yourselves out when you don't know what you are doing.

Also important to note, is that although you are using a VPN-connection, you are really using you homenetwork to go online. So, you should only use this option when its convenient to use your home IP to gain access to systems you otherwise couldn't access. It is also a secure way of accessing the files from your local share. You are however, not anonymous.